Capo-Nata Apparel
Our mission is to design and deliver merchandise that integrates comfort, style, and function. CAPO-NATA, meaning BORN LEADER, promotes self-reliance, self-discipline, and self-confidence in every "body."  Capo-Nata's garments are made for women on the go. Our UTILITY PATENTED "Lean Body Sports Bra" is our masterpiece, which creative design incorporates a supportive sports bra with a built in waist trimmer. Capo-Nata's garments are made for women on the go and proud to include full figured sizes.
Owner/Creator Natascha Hopkins, a professional stuntwoman, has taken her expert knowledge of the athletic apparel market and created a distinguished collection that fills the void of athletic gear that merges function and trend.
Capo-Nata Apparel is the new athletic line designed for every "BODY." Find the Capo-Nata in you!
History Of Capo-Nata Apparel LLC.
CAPO-NATA
Origin – Italian
"Born Leader"
Capo-Nata Apparel was inspired by a young entrepreneur's desire to empower and encourage all women to live a healthy and active lifestyle through a collection that is comfortable, innovative and designed for every "Body."
Capo-Nata Apparel originated with Natascha Hopkins and her small but influential team. Her parents and sister have been instrumental every step of the way, from creating the brand name "CAPO-NATA," to the strategic planning and design of the company.
Natascha Hopkins – Owner/Creator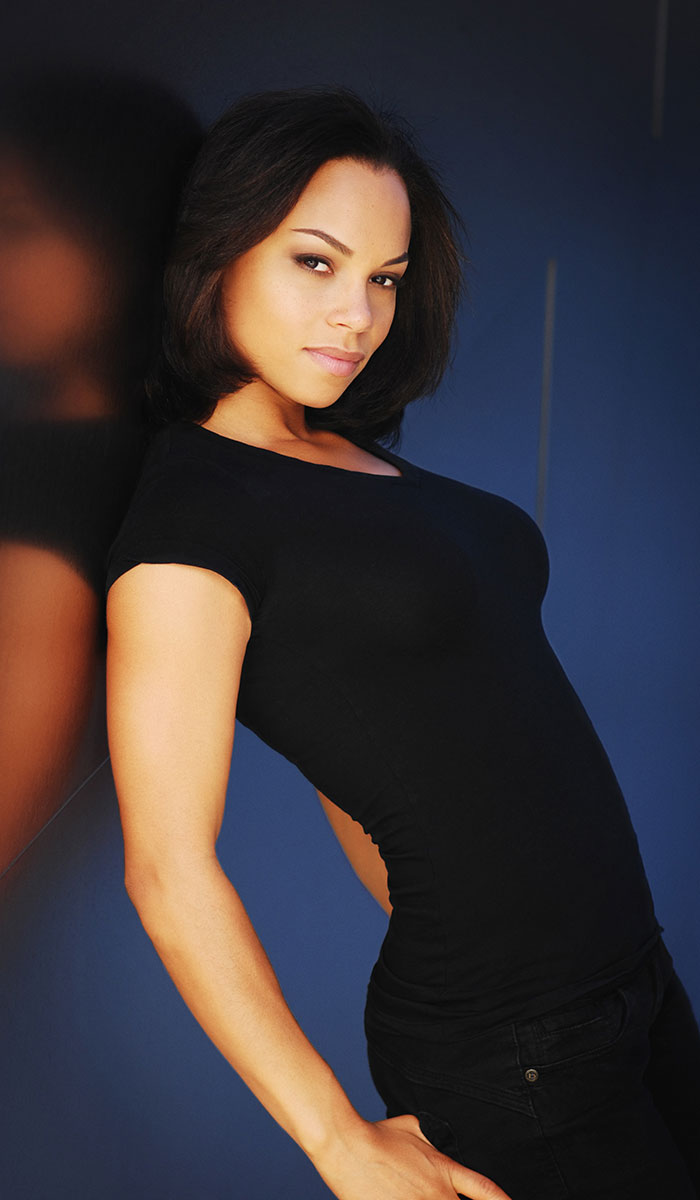 Natascha Hopkins, originally from Worms, Germany is a professional stuntwoman/actress and the founder/designer of Capo-Nata Apparel. From recently doubling Halle Berry in her hit series Extant, and Kerry Washington on Scandal, Jada Pinkett Smith on Gotham, Natascha has been a busy lady. She not only also spent 6 months in West Africa doubling Zoe Krativz on the highly anticipated franchise Mad Max 4: Road Fury, but also doubled Zoe on Divergent and Insurgent. She has worked on numerous blockbuster hits including Transformers 1 and 3, Spiderman 3, Ironman, After Earth and Django. She is most known from her acting/stunt role "Vixen" in the comedy hit Paul Blart:Mall Cop. Natascha loves being on set, however she found another passion when she realized there was a void in the active-wear market. She designed and was granted a Utility Patent on the Lean Body Sports Bra, which integrates a waist trimmer and a supportive sports bra to secure the bust for all body types of women (and soon men). And now, Natascha and her team have an entire distinct collection of active-wear which has birthed Capo-Nata, meaning Born Leader in Italian.
Natascha earned her B.A. from Texas Woman's University where she became an All American gymnast and Captain for the team, won a National Championship and the Jo Khann Leadership Award, and was an active member of Alpha Kappa Alpha Sorority Inc.
Visit Natascha's IMDB page: http://www.imdb.com/name/nm1535093
Watch Natascha's Stunt Reel here: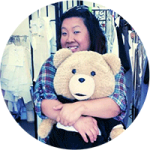 May Shin – Production Coordinator
May brings over 13 years experience in the fashion industry including compliance as well as domestic and overseas production. As Production Manager her knowledge ensures overall product quality at Capo-Nata.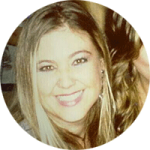 Erika Seoane – Project Manager
Erika joined the Capo-Nata team in 2013 as Project Manager, and has since assisted in sales and operations. Erika has experience in both men and women's apparel. She has a background in business and studied at the University of La Verne.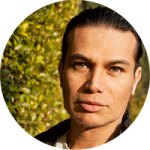 Gus Castaneda – Marketing Director
Gus Castaneda has over 20 years experience in the fashion industry including marketing, producing special events such as Fashion Week L.A. in Las Vegas, Nevada and also fashion editing in the U.S. for Latin America Vogue Magazine. As Marketing Director for Capo-Nata, Gus oversees all advertising campaigns to maximize exposure and presence for the brand.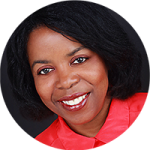 Sonia Moss – Ambassador Coordinator
Sonia has a BS in Business Administration.  She assists with the Capo-Nata Lean Body Ambassador Program. Sonia believes in the concept of "natural born leaders," and says that she is happy being a Capo-Nata team member.  At Capo-Nata, she knows that she is among fellow natural born leaders.
Founder Natascha Hopkins grew up knowing Dorothy Grant as her grandmother. Not one family celebration passed without "Gramma Dot" spreading her laughter, joy, and her memorable sense of humor. Dorothy Grant was a trailblazer in many ways and contributed to her community on such an enormous level that the Dorothy Grant Elementary School was named in her honor.
Capo-Nata understands the value of community service and will be donating to the Dorothy Grant Elementary School in Fontana, Ca. For every Lean Body Sports Bra purchased, $1 will be reserved so at the end of each semester, Capo-Nata will donate healthy foods and educate the children on nutrition and fitness.  Check in on our site and social media for updates, videos and pictures on our school visits.
If you would like to donate directly, please email DonateToDGES@Capo-Nata.com and we will be happy to prompt you through the process.
We are big believers in education and we encourage you to support your local schools too.
Sometimes it feels better to give, than to receive.